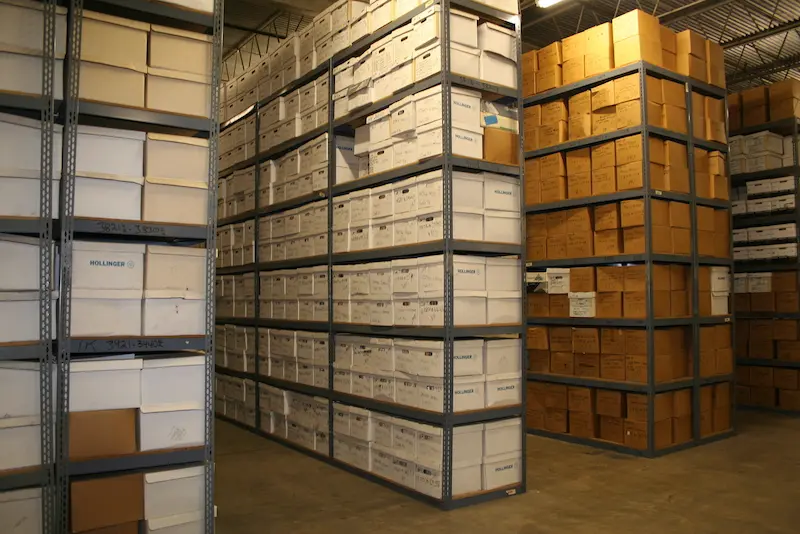 Since 1990 A and P Records Management has been protecting the information assets of Sonoma, Marin, and San Francisco businesses. We store, protect, and manage hundreds of thousands of cubic feet of business records and X-Rays. Our company philosophy is to exceed customer expectations.
The management of records is often given very little attention. However, it requires valuable staff time and leads to other expenses such as storage shelving costs, rent, and lighting. As space availability decreases in your office or home, it can become increasingly difficult to organize and retrieve your archive files. You can get maximum value and utilization out of your office space by storing your archive files, X-rays, data, documents and other records off-site, at A and P Records Management. Our services are very cost effective and will save you money.
What sets A and P above the rest is the incorporation of customer service into the management of your archive material. We are dedicated to servicing customers with a full-time staff that is specially trained in total quality management.
A and P Records Management offers:
Pickup and Delivery service twice a day.
State of the art barcode tracking system that provides accuracy in managing your containers and files.
Data backup performed every 24 hours
Clean state of the art 45,000 square foot warehouse that has code compliant, modern day fire sprinkler systems and 24 hours monitored security alarm systems
Confidentiality of information. Only authorized individuals from your office and from our records center will have access to your records or X-Rays.
Our facility is clean, safe, and secure for your receiving and distribution inventory. We look forward to the opportunity to serve your storage needs.
For more information regarding A and P record storage program visit our records management and shredding website.