Commercial Packing and Crating Services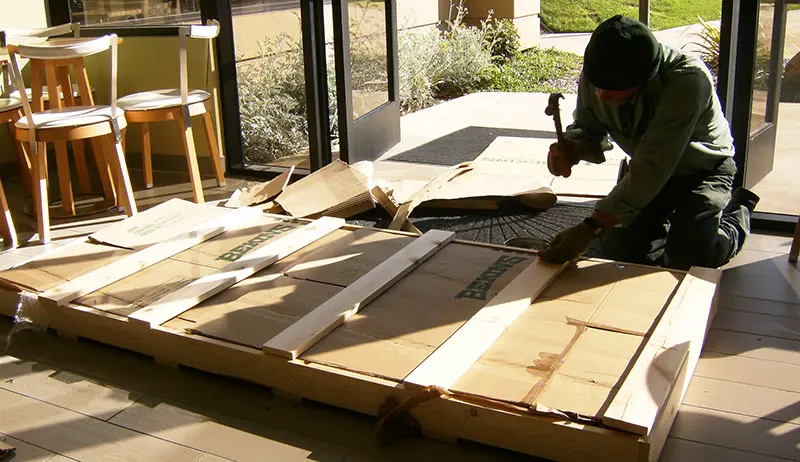 More Than Just Things To be Moved, Your Items Are Assets In Your Business. We Help Protect Them.
With our full-service office move package, we do all the packing and unpacking for you. Each room is packed separately, labelled clearly, and moved carefully.
At your new office, we unpack everything and move items into their final spots under your direction.
Crating will provide an additional level of protection for specific items, and our facilities allow us to custom build crates to protect the valuable investments you made in your business.
Some items in your shipment that may need custom crating include:
Large equipment
Artwork
Glass-top desks or tables
Fragile items
Crating means building a wooden crate to protect delicate items such as marble, pictures and chandeliers. Crating is part of packing — if it is necessary
Small sections of marble may not need crating because it has inherent strength. Larger pieces do need crating. Larger pieces are more brittle and susceptible to breaking. The same rule applies to glass.
Our movers at A and P are expert at packing and crating. We help lots of businesses in the Marin and Sonoma County area to move high value assets to new locations.
If you have an upcoming move and have concerns about your fragile assets, we'd love to explain more about how A and P Moving can pack or crate your valuable items. Give us a call or fill in the form on this page to begin the conversation. We look forward to hearing from you.