Employee Household Relocations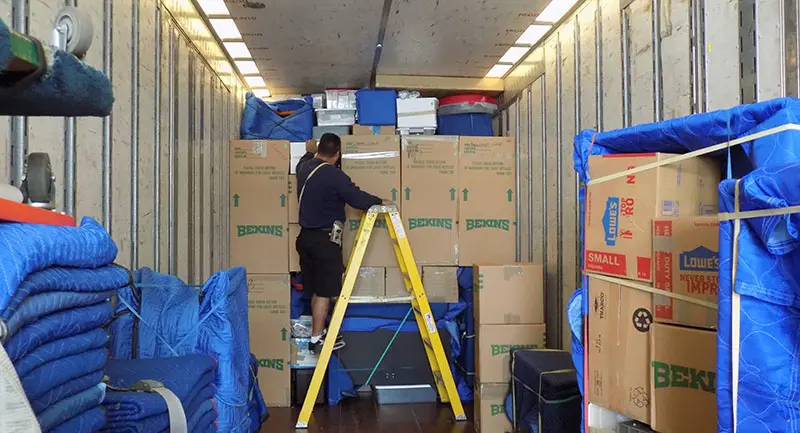 A and P Moving, part of the Bekins' agent network, is uniquely qualified to support your organization with employee household relocations. employees to senior level leaders into or out of the Marin and Sonoma County area.
We offer a Corporate Relocation Program with full move management and storage services. Customized services we provide include extensive crating for sensitive and high value antiques, high value 'valuation coverage" requests, multiple pickups or deliveries, local moves from temporary residences to permanent residences, long-term storage, advance shipments of cars or temporary housing inventory, storage accesses, relocation of unique one-of-a-kind inventory items, and requests for relocation of animals.
Service Guarantees
A and P Moving, Inc. and Bekins Van Lines offers the following to its corporate clients:
Corporate Account Watch Team: Relocating employees have a single source contact for all phases of the relocation. The team works with the transferee from the moment the introductory call is made until the shipment is delivered.
Pickup and Delivery Guarantee: On shipments 3,500 pounds and more, Bekins will offer a one-day pickup period and a two-day delivery period. If any shipments are loaded or picked up late, Bekins will pay $125.00 per day directly to the employee.
First Day Services: Bekins will unpack all beds and up to three additional cartons at no charge. The special service is only available to Bekins Van Lines contract corporate moves.
Guaranteed Claims Settlement: Should any cargo claims occur, Bekins would settle or make a firm offer to settle, within 30 days.
Guaranteed Billing: Bekins will provide accurate billing within 30 days of delivery.
Customized Reports: Bekins will provide customized service, claims, and revenue reports quarterly or more frequently if desired.
Local, Intra-State, International Move Services:
A and P Moving, Inc. has been servicing local, intra-state, and international household good relocations domestically and internationally since 1990. Being a leading corporate booker within the Bekins system, there are solid relationships with the Bekins agency family that translate into excellent service for your transferee regardless of which geographical location the relocation takes place.
The A and P Moving philosophy is to provide valuable services at competitive pricing. We believe in the thoroughness of pre-move evaluations, attention to detail, and a clear understanding the customers need to facilitate smooth relocations with no surprises. Our intention is to build lasting relationships of trust, respect, and value that result in successful relocations.
A and P Moving and Bekins ability to listen and understand the customer's needs, provide flexibility, and offer guidance on how to best logistically facilitate the relocation services are critical to a customer's satisfaction. This is important when the relocation is more than just a simple pickup and delivery. A and P Moving, Inc. and Bekins Van Lines operate on a very flexible scale and is able to fluctuate to the customer's needs
The longevity of our account base supports the strength of our philosophy. A and P Moving, Inc. has been working continuously with some corporate clients for over 25 years.